Book a private SUV to JFK, LGA, Newark EWR, ISP Airports, NYC Cruise Terminals, a night on the town in New York City, or for a wedding or special occasion.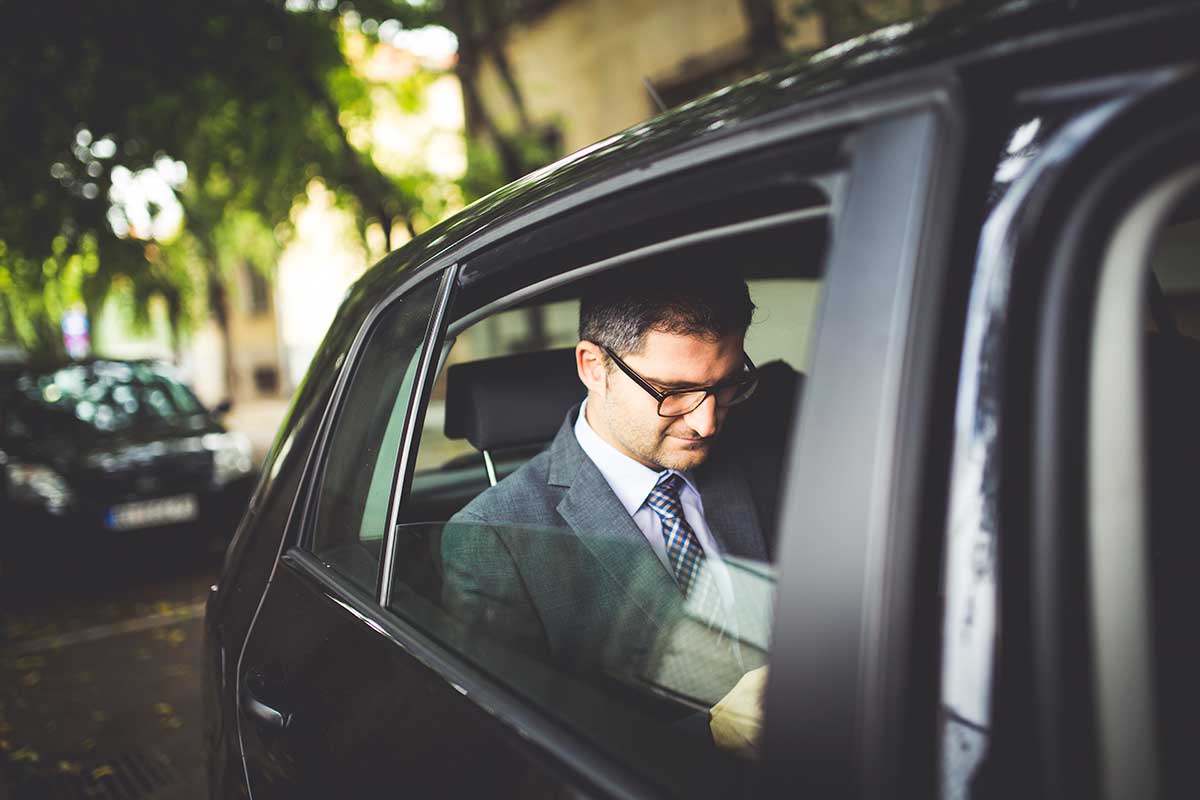 When you want a bit more space along with more comfort, the Chevrolet Escalade was built with tough-minded determination and fashionable style in mind. Travel to and from your destination in one of our immaculately clean, late-model SUV's. Featuring oversized leather chairs, you will find yourself safely at home in this stylishly bold luxury SUV.
Airport & Cruiseport Service
Comfortable door-to-door transportation to and from the airport/cruiseport for business or leisure travel. Servicing JFK, LGA, Newark, Islip airports and the Manhattan, Bayonne, and Brooklyn piers.
Note: Any reservations made less than 12 hours prior is on best efforts basis.
Arrivals
Service is by reservation only.
Upon arrival, retrieve all luggage first.
Call our dispatch center at (631) 924-1200 from any cell phone or public pay phone.
The Dispatcher will advise you where to meet the driver. Typical wait time is 15-20 minutes. Wait times after 10 pm may be slightly higher.
Please only board vehicles clearly marked with a Winston license plate or "GO Winston" graphic on the side.
Payments should only be made to the driver by credit card or cash in the van itself.
"Meet n Greet" passengers will find their driver in the baggage claim area holding a sign with the passenger's last name.
Departures
Service is by reservation only. Click on the reservation button above to get a price quote and make a reservation or call (631) 924-1200.
Point-to-Point Service – Weddings, Wineries, Corporate, Groups
Winston's Group Travel division knows what it takes for your special day, for your winery tour, or to show your clients just how important they are to you. We also take passengers to amusement parks and social/sporting events. Have the convenience of a SUV and driver for a few hours or for the day. Our service can drop you off and pick you up later on. Buses and Limousines available. Call 631-924-1200 for more info or to book today!
Customer Dedicated Service
Your agenda can change from one moment to the next. Now isn't the time to have to worry about parking, directions, or missing your flight. Every trip with Winston is backed with 40+ years of experience and a dedicated staff of professionals.
Service area – All of Long Island, and NYC. Queens, Brooklyn, Manhattan.
Door to door service with every trip!
Corporate rates available.
Reliable dispatch open 24 hrs – 7 days a week
Latest safety features and highly maintained vehicles
Professional, courteous, business attired drivers
Individual and private service for all occasions
New and comfortable fleet of air-conditioned SUV's
Smoke-free vehicles
"Meet n Greet" services available for a small fee!
All major credit cards accepted on-board
Immaculate vehicles
Call 1-800-424-7767 for last minute bookings
Cancellation
All Cancellations must be made at least 12 hours prior to the scheduled pick up time to receive any refund. "No shows" will not receive any refunds.